Offices in Defiance and Dow City Iowa
LOAN SERVICES
DEFIANCE STATE BANK
Loan Services
Whether you need a home mortgage or a personal loan, the Defiance State Bank ("DSB") Loan Team has you covered. Visit us for all your financing needs.
DSB complies with the letter and intent of all applicable consumer and fair lending laws. No individual will be denied the services of DSB due to discrimination because of race, color, religion, national origin, sex, marital status, age, family status, physical challenge, receipt of public assistance, or their exercise in good faith of rights granted by the Consumer Credit Protection Act. Employees are instructed to treat all persons fairly and not to discourage anyone from applying for credit.
DSB will accept and consider all applications for credit and will grant such credit based on safe and sound banking principles.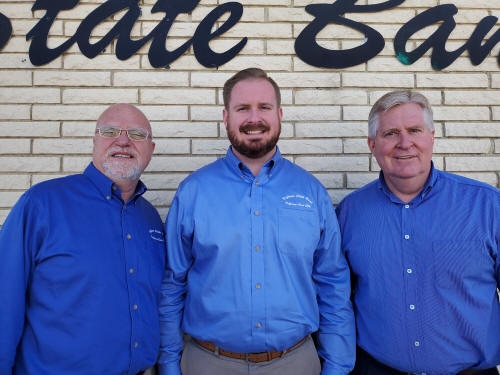 Your Defiance Loan Team, Gene, Max and Frank

Your Dow City Loan Officer, Jean
Top